Assalamualaikum and hyee awak :) hee . okay , actually excited gilaa nih nak update as dah lama sangatt Lia tak update .kann ? Ada yang rindu tak , ad yang rindu tak ? hehe , ajett ajett je lia ni . macam la ada orang baca blog Lia nih kan ? hehe . Ramai yang tanya why blog Lia tk boleh nak buka . hehe , sorry guys :) Lia private hari tuh lupa nak buka balik . hee , lagipun tk ada post latest . sebab dah lama lia tinggal kn blog nih . Sumpah rinduu :** hee . Ohyaa , so how's my blog look ? hee , saja lah godek2 tadi . Tak ada benda nak buad lagipun kann . hee , ini pun jenuhh nak siapkan . macam apa jaa kod . haiee , tengah edit elok2 . tuppp...hilang , dah la lupa nak save . mmg ahhh -,- rasa nak nangis doe time tuh . penat sampai nak terkeluar biji mata waa nih haa tgk code tuh satu2 nak edit . huhh , last-2 boleh lesap macam tuh jaa .err , sakit pulak hati kiterr nih wakk -.-
Kay stop . Actually , tak tahu nak update menatang apa . Pakat tulis apa yang terlintas ja nih . serious tak ada arah tujuan . Haha , so , now dah musim cuti sekolah kan ? weeee :* Excited la jugk sikit . haha . yelaa , asyik busy ja kann , . hm final exam pun dah habis . tunggu keputusan je . and sumpah dupdapdupdap , as lia rasa lia buad main2 je exam nih . entah la . mohon jauh kan G :') hm , study pun agak main2 hari tuh , tak serius kod . haiee --' hmm , btw thanks to someone :P Temankan orang nih study . hehe , yelaaa . dia habis exam awal , tung laaaa :P hee . Subj yang lia aim yang lia berkemungkinan fail is add math , physic , chemistry , biology . But Alhamdulillah Physic lia dah lulus :) Hari tuuh Cikgu Hafiz dah check dah . hee , thanks cikgu :*
Now ada kat Cheras . Like usual , adik2 lia yang toek tuh ada tournament kat sini . hm hmm , Lia malas gilaa nak ikut p dewan , so stay homestay , Online . haha . memang terbaik ahh kann :* then kena sakat dengan ayah jangan tanya pasai paa .Online doplohpat jam . heee :)) Dah dua hari tournament , sekali pun tak jejak kaki kat dewan tuh lagi . Maybe Bakti nanti baru nak pergi . Bosan jugk actually . And tetiba rindu budak kelas , rindu moment last sekolah . Lahaii , 4U memang d best aa :P hee ,tengok gambar , tengok video kelas , maw tak gelak sorg2 . hehe , gmbar satu kelas tah pape :b hmm , cuma tuh laa tak cukup sorang . Nazir . hm , dia suka macam tuh time2 nih la pun tak ada . hm , rindu pulak kat dia :b eh ? haha . yelaa . Selalunya time exam dia ja la pun Lia tanya . then 2 hari last exam dia tak ada . hukhuk , sedihh :P lewlsss . Anyway , lia harap lia dapat jumpa hampa lagi next year . nd sedar tak sedar dah 4 tahun lia stay SMK Sik :') hm , memory bercambahh :'D
hm , ohyaaaa . Now tengah EsPiyEmm kan ? weee :* Haha , lia yang excited yang lebih . hmm , hari tuh lupa nak wish . haiee , busy mungkin ? hmm , by the way , to all SPM candidates , Lia wish Good Luck :') Do the best kay ? For senior-2 SMK Sik , lia tahu korang memang terbaik . So , lia doakan :') Especially for my cousy , Eman , Farhana ,Ex Boyfie , Ex Crush . ehhh ?? hahahaha , macam ada :PP hee , budak2 Taman Sepakat Membawa Berkat , haha , Eman , Syauqi , Kak Ngah , Arij , Syifak , Mimi :") hm cakap pasal Mimi nih , hm weh aku rindu hang gilaa weh :( Lama tak lepak dengan hang , lama tak gelak dengan hang , lama tak buad qejaa gila dengan hang :( Aku rindu nak hang cakap byk2 dengan aku , yalaaa mulut murai . haha , rindu nak berangan dengan hang :'( Ya Allah , tahun nih boleh bilang berapa kali aku jumpa hang . hmm , I miss you sis :') hm , tak lupaa juga for him :) Orang yang paling menyakitkan hati , annoying kat dunia nih :D haha , bila susah baru mai cari lia :(( hmm dihdih , mana rasa paa pun cik Abang oii . Hari nih birthday dia , wish kat fb jaa . malas nak text :') hmm . Happy Birthday ehh wak :D
Rasa macam banyakk jee lia dah tulis . haha , biar laaa . hmm , now trending pasal Villa Nabila nih . haieee -,- ape kebenda tah . Kejub Highland Tower , kejub itu . hm , Malaysia mmg banyak kn tempat tragik2 macam nih ? haieee -,- seram pulak . hmm , dah la nanti nak p Johor :/ err , yang Kasyah dok ngusik kata hantu Nabila tuh mai kacau Lia , memang ngekk gilaa la pun kan >< sekeh satg maw taw kod , huhh . hmm , anyone yang nak taw pasal Villa nih boleh p kat link nih
http://villanabilla.blogspot.com/2012/01/villa-nabilla.html?m=1
. Lia pun tahu pasal Villa nih kat sini jee , tapi tak tahu laa betul ke tidak kan . Just baca je laa , nd hope everything will be okay soon :) In-Sha-Allah . heee .
Actually , malass gilaa nak post nih :P haha , satg confirm Izzah baca nih :P hahaha , like srsly , kami malu aaa ngan hampa --' baca blog kami mmg taw habih la kann , aiee aiee . haha . ap2 jelaa , shhhh sudah :P hehe .Agak-2 kalau nak story pasal azam 2014 awal sgt tak ? haha , mmg tak laa lia nk ceritaa . tunggu nanti okayy ? hee , k laa hampaa , nnti lia rajin lia update lagi . Kemalasan melanda nih . heeee . k byee , Assalamualaikum :*
Much Love : NAA

♥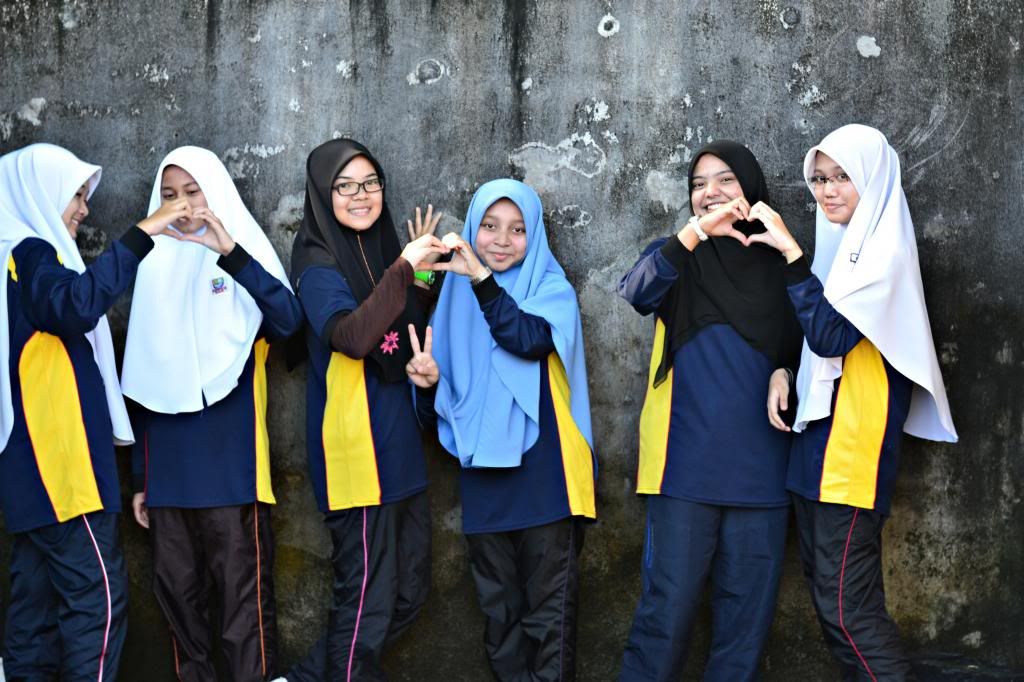 My Favourite Girl :*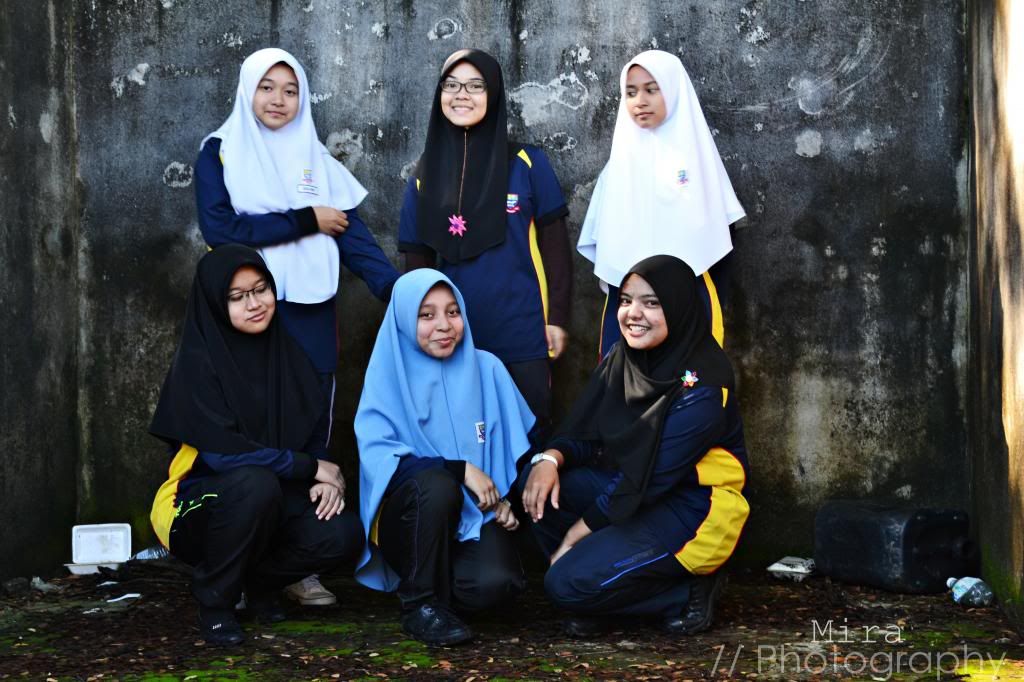 I miss them so badly :( hmm . Love :*
One of my favourite one :*


I loikeee thiss :* aummm :3
: I just wanna tell you something , if one day I did something . I want you to know that is just for you :) And me too . Maybe we need our time before the time comes :D I know its hard for you to understand what I mean , but please try :') I just dunno how to tell it . hm , anything happen , I will always here , waiting for you :") Let's pray and give the rest for Him to decide :) hm , I am a big liar then , if I said I never hope that you are my meant :D but hm , I know whatever happens , it is the best for us from Him :') In-Sha-Allah .